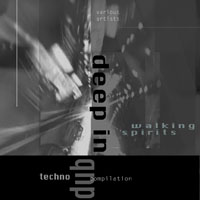 Desde Venecia opera deepindub.org , si te interesa el techno dub te recomendamos su recopilatorio "Walking Spirits" a modo de presentación.
"deepindub.org aims to distribute high-quality, netaudio dj mixes , netaudio releases and netaudio samples packs.
Mp3 audio files ( Usually at 256 / 320 kbps and more recently also 256 Kbps Aac and Flac ) free to download with a Attribution-Noncommercial-No Derivative Works 2.5 Italy License.
Deepindub.org offers worldwide exposure to promising new artists as well as established artists from around the globe.
Music style featured on this netlabel is Deephouse, Minimal house, Dub techno and Chill out, or call it how you prefer, … it's always good music !!!
Deepindub was born on October 2004, and after a short time of experimental activity, became a free dj sets netlabel featuring only netaudio music.
Then we started also to release ep's and lp's."