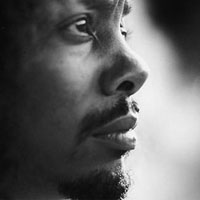 La revista XLR8R Lowdown nos trae esta sesión de clásicos de soul aterciopelado seleccionados por el incomparable Dudley Perkins y mezclados por DJ Romes.
"Do not attempt to adjust your radio dial," proclaims Dudley Perkins, and with that, he kicks off the Unconditional Love podcast, over an hour's worth of smooth, sultry soul jams concerned with matters of the heart. No need for much elaboration though. Dudley walks us through the 21 tracks here, which were mixed by the one and only DJ Romes.
Unconditional Love:
01 Intro
02 Roy Ayers – Sunshine
03 Barry White – Playing Your Game
04 Denise Williams – Got to be Free
05 Harold Melvin & the Blue Notes – Let Me into Your World
06 Dudley Perkins Interlude
07 The Moments – Girls
08 Curtis Mayfield – Makings of You (Live)
09 Pleasure – Thoughts of Old Flames
10 Eddie Kendricks – Intimate Friends
11 Harold Melvin – Hope That We Can Be Together Soon
12 Heat Wave – Sing This Song for You
13 Dudley Perkins Interlude
14 Heat Wave – The Star of a Story
15 Kool & The Gang – You Don't Have to Change
16 George Duke – Some Day
17 Isley Brothers – Highways of My Life
18 Norman Conors – You Are My Starship
19 Marvin Gaye – Feel All My Love Inside
20 Stylistics – Mine All Mine
21 Kool & The Gang – Summertime Madness
Subscribe to this podcast: iTunes or mp3 format. For help, click here.