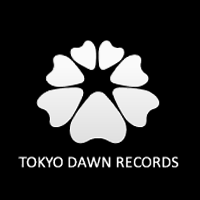 Tokyo Dawn Records is the name of an experimental soul jazz dubstep disco hip-hop collective with strong roots in the early demo and netaudio scene.
Tokyo Dawn Records is the name of our tough little unit of producers, vocalists, poets, designers, djs and marketeers. We've been releasing music on the internet for free since 1997 – improving skills, networking, studying underground strategies, gaining attention, avoiding musical scenes and in between even rising an eyebrow or two.
We stepped onto the scene as one of the very first 'opensource music' communities around and worked hard on improving our output ever since, leading to contributions by Comfort Fit, Domu, Blaktroniks, Seiji, Mentz, Saine, E-The-Hot, Lackluster, Move-D, Henrik Schwarz, Resound, Wu Tang members such as 4th Disciple and many others.
Straight No Chaser "Future music cutting a new path and rocking every corner"
XLR8R "One of the best, never straying away from its' soul roots"
Groove "One of the worldwide most advance and unique netlabels"
Die Zeit "One of the very first netlabels, still exerting large influence"
Download Prymer's mix-tapes to get a impression about what happened before the label relaunched 2009. Only Tokyo Dawn inside, enjoy!
TDR04 Mix – Prymer – In your pockets